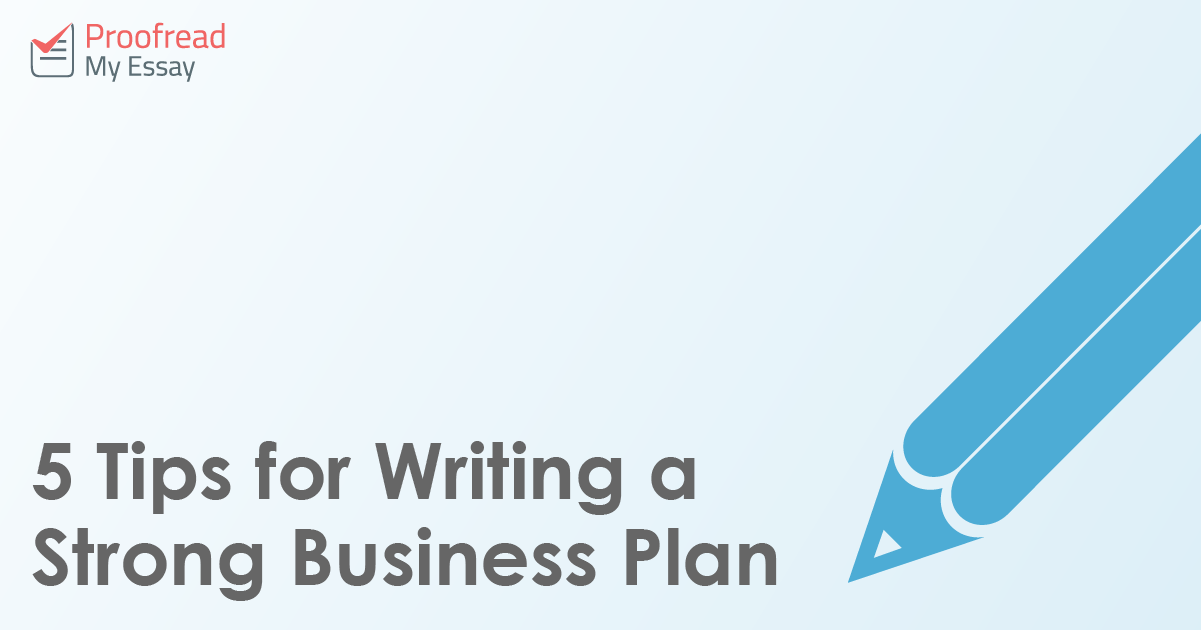 5 Tips for Writing a Strong Business Plan
Every good business venture begins with a plan. But what exactly goes into a business plan? Key factors include research, planning, concision, precision and formatting. Check out our top five tips for writing a strong business plan to find out how this works in practice.
1. Thorough Research
Before you begin writing, make sure to do your research. A business plan should be thorough, drawing on as much financial and market information as possible. This may include:
A detailed description of the business
The services or products it will provide
How the business will achieve its goals
The market it will operate in and its target customers
How it will differentiate itself from competitors
The more detail you have, the easier creating a strong business plan will be.
2. Planning Your Business Plan
Even plans need to be planned. With a business plan, you should think about:
Whether the plan is for a new startup or expanding an established business
Who the plan is being written for (e.g. your manager or investors)
The period of time your business plan will cover
You can then use this to tailor your plan to its intended purpose and audience.
3. Keep It Short(ish)
A 300-page business plan might be brilliant, but you'll be lucky if anyone reads the whole thing. A shorter, more focused plan, by comparison, will make sure your readers take on the key points.
Extra data or analysis that supports your plan (tax returns, inventory estimates, etc.) can be added to an appendix at the end of the document. It will then be available if the reader wants more information, but the main part of your plan will still be clear and easy to follow.
Find this useful?
Subscribe to our newsletter and get writing tips from our editors straight to your inbox.
On a similar note, you should include an executive summary with your plan. This will summarise the key points in around two pages, priming your reader for the main document.
4. Edit and Proofread
Once you have a first draft, it is time to start editing! Ideally, you should seek feedback from friends or colleagues at this point. You can then use their comments, questions and suggestions to make revisions, which will make your business plan even stronger.
You should also focus on making your writing as clear and concise as possible. Hiring a professional is often advisable at this point, as proofreading your own writing can be difficult.
5. Formatting Matters
First impressions make a difference, so your business plan should look professional. From a formatting point of view, you can achieve this by:
Including a title page
Adding page numbers and section headers
Using visual aids such as charts, graphs and illustrations
Formatting all fonts so that they're clear and consistent
These finishing touches are a great way to demonstrate your professionalism and attention to detail.
More Writing Tips?
In today's digital age, engaging and interactive presentations are a great way to capture your...
Trusted by thousands of leading
institutions and businesses