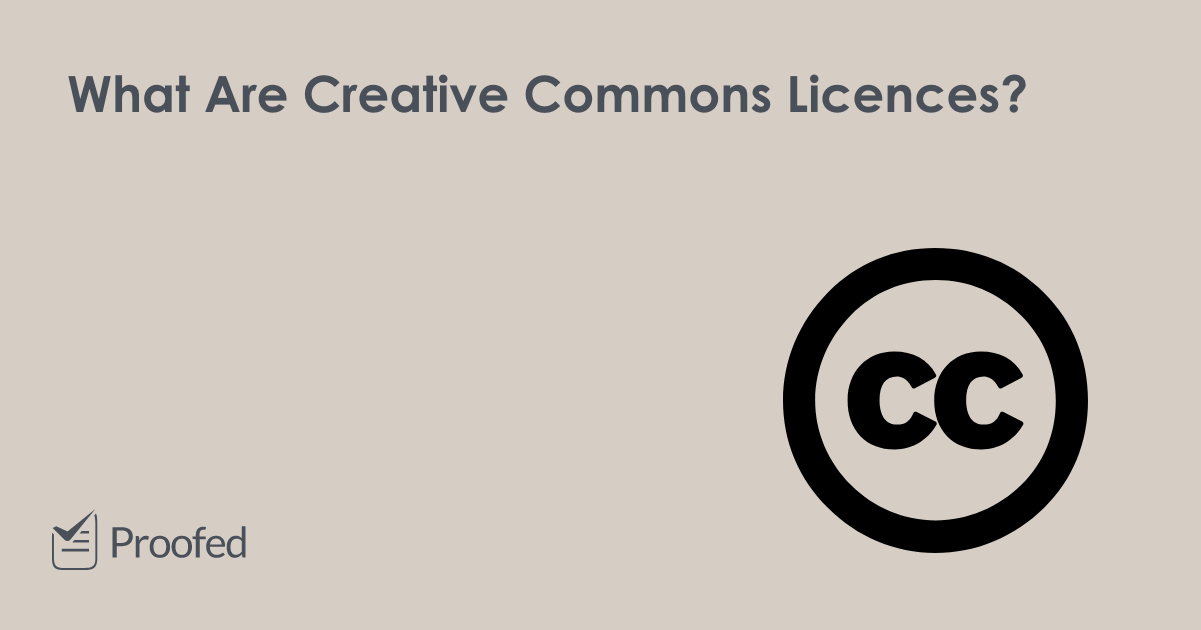 A Guide to Creative Commons Licences
We've touched upon Creative Commons before on this blog in our post on finding free images. But what exactly is Creative Commons? And how does it work? In this post, we look at two things:
What the Creative Commons organisation is and its mission.
The different types of CC licence available and what they mean.
Our focus will be on those who want to use existing CC content for business or other commercial reasons. However, it's equally useful to know about Creative Commons if you're a creator, as it will allow you to share your work while still controlling how other people use it. Read on to find out more.
What Is Creative Commons?
Before we get on to Creative Commons, let's look at copyright. This term covers the laws about reproducing somebody else's creative work.
If you've taken a photograph or written an academic paper, you will usually have copyright over it by default. This means that nobody else can sell, copy or distribute it without your permission. You can waive your claim to copyright, after which a work enters the public domain and anyone can use it for any reason. But this is where Creative Commons gives you other options.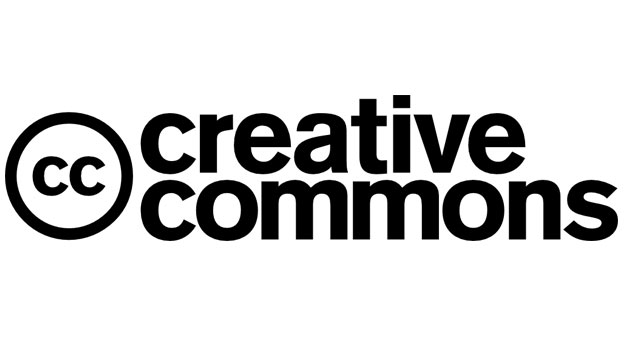 CC is a non-profit organisation dedicated to making creative and academic work easier to access. Perhaps the most famous examples of this are the Creative Commons licences, which provide a free, simple way to control copyright permissions for something you've made.
As such, with a CC licence, you can specify how your work is used.
Using CC Licensed Works for Commercial Reasons
With most copyrighted works, such as a stock photo from Getty Images, you will need to seek permission before using them. If you use them without permission, you will be in breach of copyright and liable for damages. As such, you will need to pay to use most copyrighted media.
Find this useful?
Subscribe to our newsletter and get writing tips from our editors straight to your inbox.
By comparison, CC makes it easier to find works that can be used for free. This is because certain CC licences – see below for more detail – permit commercial use of the licensed work without having to seek permission.
However, all CC licences come with conditions attached, such as crediting the creator. And some licences do not allow commercial use. This makes it very important to understand the different CC licence types.
Creative Commons Licence Types
There are four main conditions that define CC licences. These are:
Attribution (BY) – This condition requires that anyone using the licensed work credits the original creator. You can still use a CC licensed work without crediting the creator if required, but you need to get explicit permission from the licence holder first.
ShareAlike (SA) – If a CC licence includes the 'ShareAlike' condition, it gives other people permission to copy, distribute, display, perform, and modify the licensed work. However, it also requires that any modified work is distributed on the same terms.
NonCommercial (NC) – This condition controls whether people can use a CC licensed work for commercial reasons. This is a vital consideration for businesses and other commercial users, as you may not be able to use a CC work without permission if it includes this condition.
NoDerivatives (ND) – Finally, 'NoDerivatives' stipulates that nobody can modify or alter the licensed work. So, for instance, you would not be able to modify a photograph licensed under the 'NoDerivatives' condition in order to turn it into a corporate logo or advertisement.
The six standard CC licences based on these conditions are as follows:
Attribution (CC BY)
Attribution ShareAlike (CC BY-SA)
Attribution-NoDerivs (CC BY-ND)
Attribution-NonCommercial (CC BY-NC)
Attribution-NonCommercial-ShareAlike (CC BY-NC-SA)
Attribution-NonCommercial-NoDerivs (CC BY-NC-ND)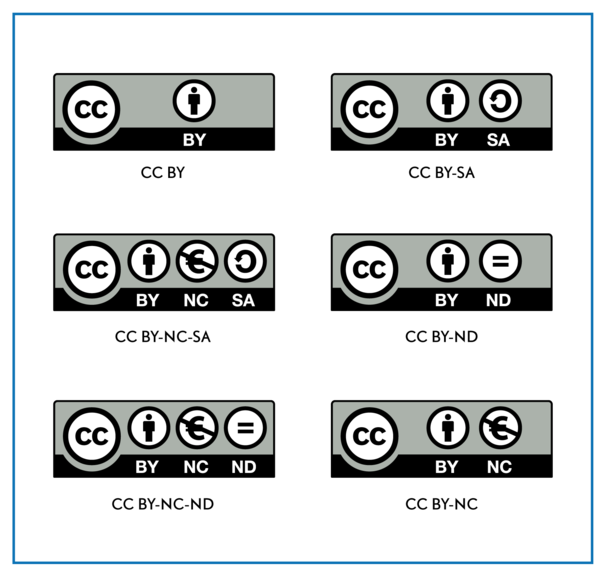 If you plan to use a CC licensed work for your business or another project, then, make sure to check what the licence type allows first.
More Writing Tips?
In today's digital age, engaging and interactive presentations are a great way to capture your...
Trusted by thousands of leading
institutions and businesses