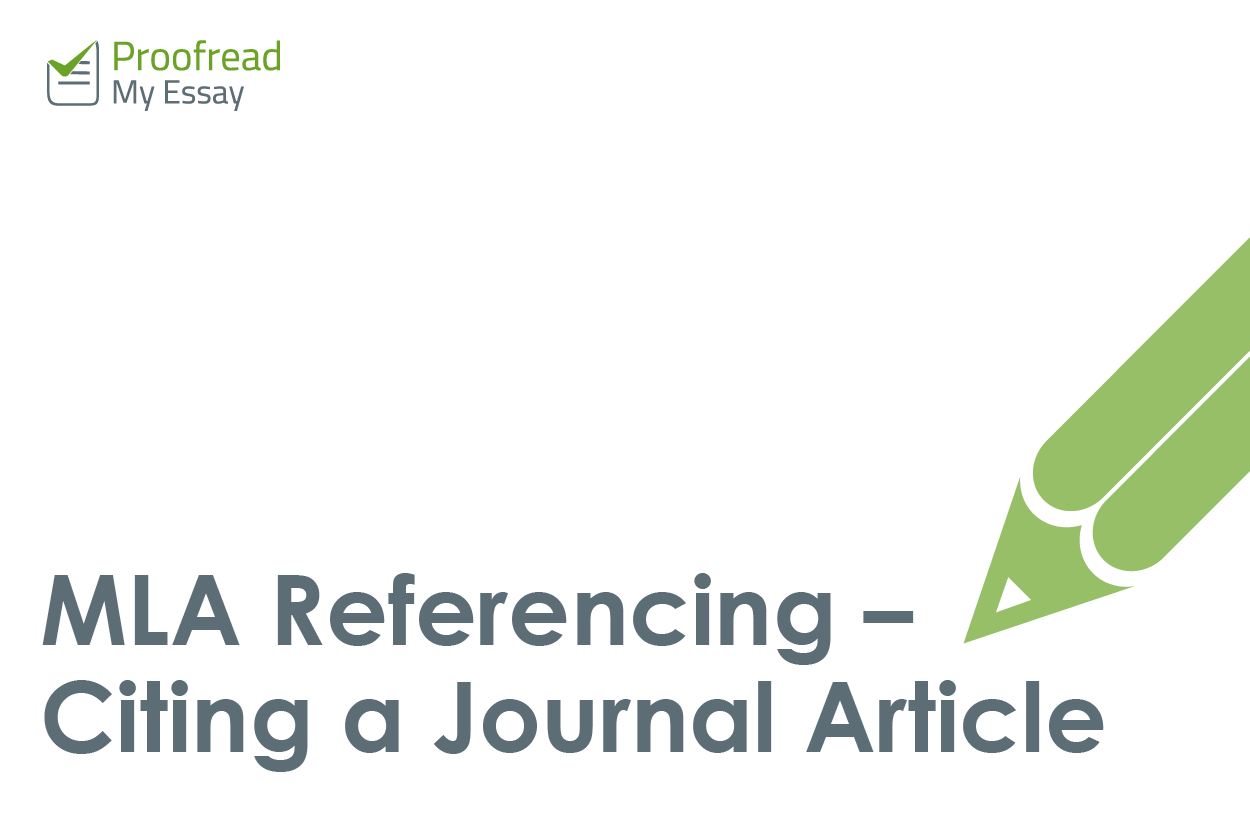 MLA Referencing – Citing a Journal Article
MLA referencing is widely used in humanities and language subjects. It's also fairly unique as far as referencing systems go, so it can seem confusing if you haven't used it before.
Luckily, your friendly neighbourhood proofreaders are here to help. In this blogpost, for example, we set out the basics of how to cite a journal article with MLA.
In-Text Citations
While other systems use author-date in-text citations, MLA doesn't worry about the 'date' bit. Instead, citations use just the author's surname and a page number:
Comic books are increasingly used as a 'source for mainstream films' (Smith 110).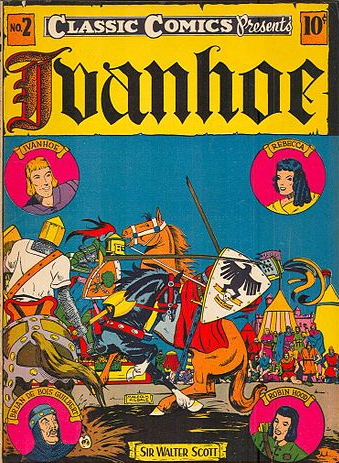 For sources with more than two authors, however, you should give the first listed author plus 'et al.' in citations:
McVee et al. argue that digital media can be used to help teach poetry in schools (112).
Additional authors are then listed in an entry on a 'Works Cited' page at the end of your document.
Citing More than One Work by the Same Author
The lack of dates in MLA citations means that the format changes a little when citing more than one work by the same author. Instead of an author's surname, you should give a shortened version of the title of sources:
Although Smith says that comic books are an 'emerging area of academic interest' ('Comic Arts Conference' 88), he is aware of the challenges involved ('It Ain't Easy' 110).
Here, we cite two sources by Greg Smith, giving titles in parentheses so you can tell which article is being cited in each case. Were Smith not already named in the text, we would include his surname in citations as well.
Find this useful?
Subscribe to our newsletter and get writing tips from our editors straight to your inbox.
In addition, we have used quotation marks for the titles above because they are journal articles. We would use italics if citing a longer work, such as a book.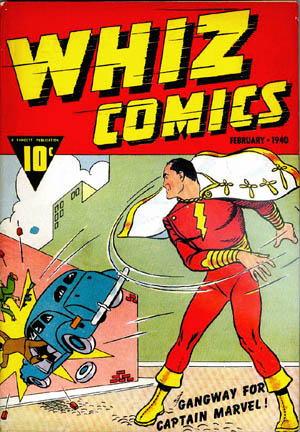 Works Cited
MLA requires that all cited sources are included in a 'Works Cited' list at the end of your document. The correct format for a journal article here is:
First Name, Surname. 'Title of Article'. Title of Journal, volume, issue, year, page range.
For an online version of a journal article, you would also provide a URL or DOI. You may need to provide a date of access too if your university requires this.
In addition, when an article has multiple authors, only the first listed has their name inverted. And when listing more than one work by an author, a triple hyphen is used in place of the author name for each entry after the first. For instance:
McVee, Mary B., Nancy M. Bailey and Lynn E. Shanahan. 'Using Digital Media to Interpret Poetry: Spiderman Meets Walt Whitman'. Research in the Teaching of English, vol. 43, no. 2, 2008, pp. 112-43. http://www.jstor.org/stable/40171762. Accessed 9 Feb. 2017.
Smith, Greg M. 'Comic Arts Conference at the San Diego Comic-Con July 23-26, 2009'. Cinema Journal, vol. 49, no. 3, 2010, pp. 88-92.
—. 'It Ain't Easy Studying Comics'. Cinema Journal, vol. 50, no. 3, 2011, pp. 110-2.
More Writing Tips?
Have you been asked to give an informative speech, or do you simply want to...
Trusted by thousands of leading
institutions and businesses