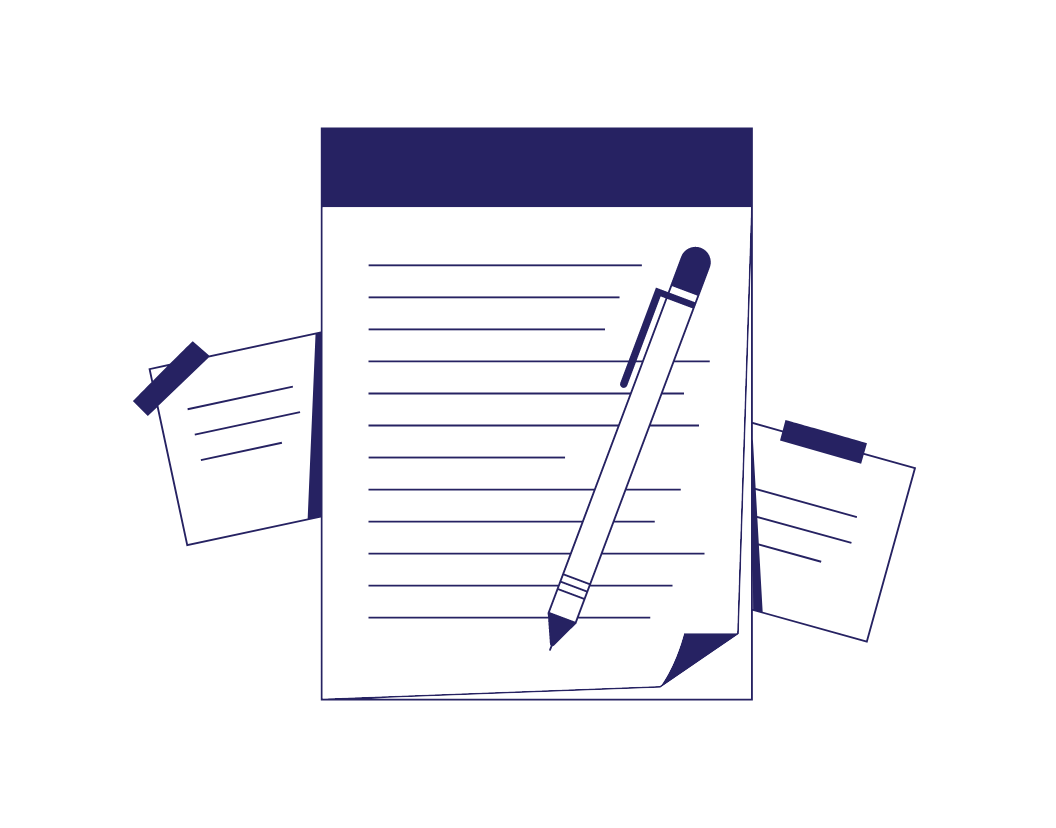 Writing Tips: The Structure of a Business Report
As well as being clear, concise and formal, a good business report should have a structure that makes it easy to follow. Typically, this will mean breaking the report down into several sections. In this post, then, we'll look at how to structure a business report for maximum clarity and professionalism.
1. Title Page
The very first page in a business report should be the title page. And since this is the first thing the reader will see, the title should clearly set out the subject of the report. It is also standard to include the report author's name and the date the report was completed.
2. Report Summary
Most business reports begin with a short summary. This is so readers can digest key points from the report quickly without having to read the entire thing. Try to include the following:
A brief description of what the report is about
How the report was completed (e.g. data collection and analysis methods)
Your main findings from the research
Key conclusions and recommendations
A paragraph or two should be enough for this in shorter business reports. However, for longer or more complex reports, you should consider including a full executive summary.
3. Table of Contents
In any report more than a few pages long, you will need a table of contents. This should set out the title of each section and where readers can find them in the report. If you are writing your report in Microsoft Word, moreover, you can use the Heading styles to create a table of contents.
4. Introduction
The introduction is the first part of the report proper. Use it to set out the brief you received when you were asked to compile the report. This will frame the rest of the report by providing:
Background information (e.g. market information or business history)
The aims of the report (i.e. what you set out to achieve)
The scope of the report (i.e. what it will cover and what it will ignore)
These are sometimes known as the 'terms of reference' for a report.
5. Methods and Findings
The next section should set out your research methods (i.e. what you did to collect information). This may be as simple as specifying where you found the information you used in the report, but make sure to provide a more detailed explanation if you have conducted any original research.
Find this useful?
Subscribe to our newsletter and get writing tips from our editors straight to your inbox.
After this, you can set out your findings. Try to focus on information directly relevant to your brief here, as packing too much detail into your report may make it hard to follow. One good tip on this front is to use visual aids to present key data, such as by adding charts or illustrations.
6. Conclusions and Recommendations
Once you have explained your findings, you will need to make conclusions based on your research (i.e. set out what you have learned from writing the report). You may also need to recommend a plan or course of action based upon your findings, especially if this was part of the brief.
Anything you include in this section should be related to your brief. For example, if you were asked to write a report about expanding into a new country, your conclusions and recommendations would be about the viability of such an expansion and what the company could do to achieve its goals.
7. References and Appendices
Most business reports will draw information from a variety of sources. These should be cited in the text of the report itself, but you should also list your sources in a bibliography.
And finally, if required, you can include extra information in your report by adding an appendix (or multiple appendices if you have a lot of material to include). This is a good place to put in-depth data that does not fit easily into the main report, such as interview transcripts or survey results.
Summary: The Structure of a Business Report
Typically, most business reports will be structured along the following lines:
Title Page – Give a clear, informative title that sets out what the report is about, as well as the report author's name and a date of publication.
Summary – A rundown of key points from the report, including research methods, findings, and any conclusions or recommendations.
Table of Contents – In longer reports, include a table of contents. This should list the title of each section in the report and where it can be found.
Introduction – A summary of the brief you received for the report.
Methods and Findings – A more detailed look at data collection and analysis methods, along with the main findings of your research.
Conclusions and Recommendations – What you have learned from your research and recommendations for what to do next (if required).
References and Appendices – At the end of your report, include a bibliography detailing the sources you have used. You can add any extra material (e.g. interview transcripts or raw data) to an appendix.
This structure may vary slightly depending on the length and type of report. But you can use this template as a starting point for how to compose and organise your own report. And to make entirely sure that your business report is well written and formatted, you can always ask a proofreader.
More Writing Tips?
Slam poetry is popular with writers from all backgrounds. But what exactly is slam poetry,...
Trusted by thousands of leading
institutions and businesses