PDF Proofreading


And Editing

Proofreading By The Professionals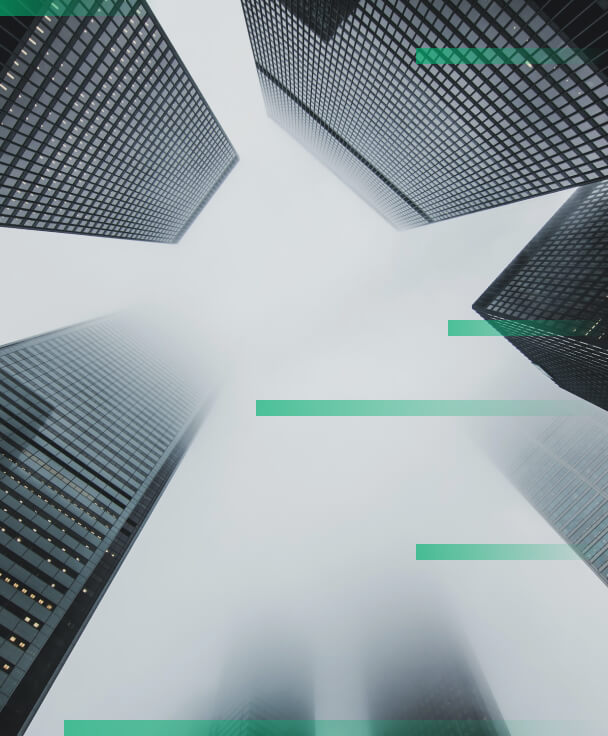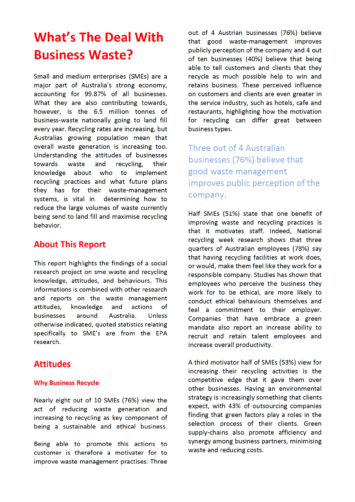 A Specialist PDF Editing Service
The Portable document format – or PDF – offers a way of presenting documents independent of software or hardware constraints. This makes it one of the most popular document formats in the world. And since PDFs are harder to change than most document types, a good PDF editing service is vital.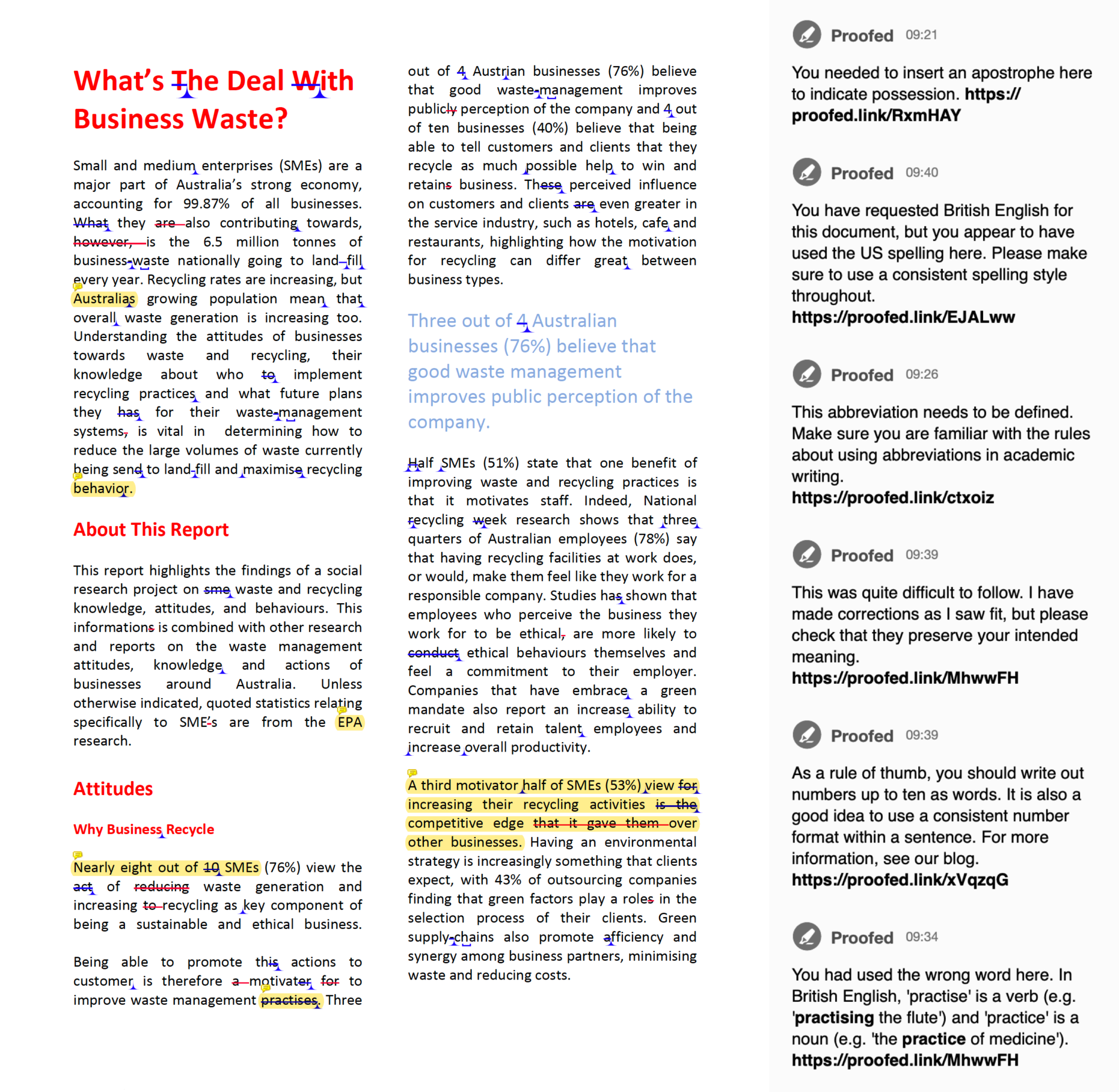 Our Process
To take advantage of our PDF editing service, simply:
Go to our upload page
Drag and drop your PDF file(s) onto the page or click 'Browse or drag & drop your file' to select the file(s) you want to upload
Choose either proofreading or editing
Enter document details and instructions for your editor
Make your payment and let us pair you with the perfect PDF proofreader, who will then check your document
Download the edited PDF from your user area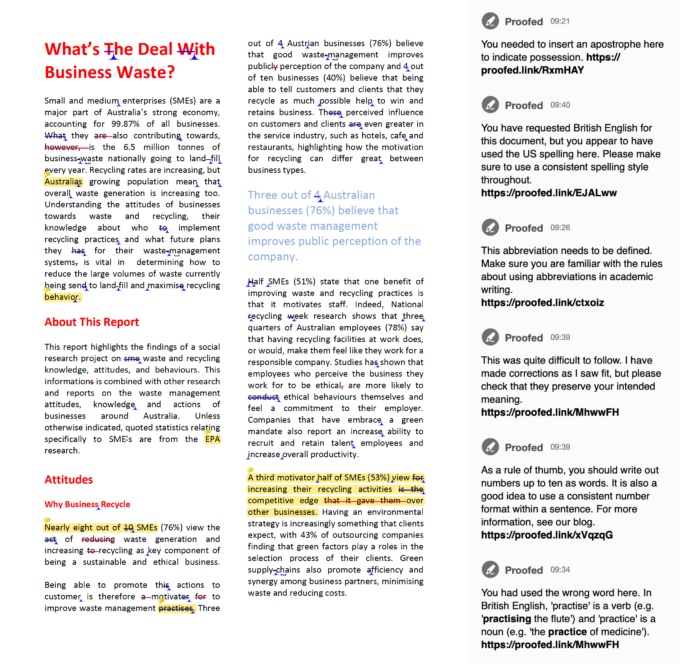 When editing a PDF, we return an annotated copy of your document. The annotations will depend on whether the PDF is layered (i.e. with text you can select with the cursor) or flat (i.e. just an image).
Find out about how we check layered and flat PDFs below.
You can then review every change we make, so you're always in control of the final draft. And as well as PDF documents, we can work with files from Google Docs to PowerPoint presentations. See our supported formats page for more information.
Layered PDF Proofreading
With a layered PDF, we will use Adobe Acrobat's annotation features to 'mark up' your document (i.e. show you where changes need making). This may include:
Highlighting – A simple way of highlighting text, accompanied by a comment explaining why the text has been highlighted.

Strikethrough – This function places a red line through text that should be deleted from the document. We will also leave a comment explaining the deletion if necessary.

Insertion Cursor – Also known as a 'caret', we will use this mark if you need to add new text somewhere in your document. We will also suggest the replacement text in a comment.

Replacement Strikethrough and Cursor – These marks show that the selected text should be replaced. We will suggest the replacement text in an accompanying comment.

Sticky Notes/Comments – We use comments for all other situations, such as providing feedback or explaining a problem. To see the comment, all you need to do is click on the little yellow square with its speech bubble.
With a flat PDF, your proofreader will only be able to mark up the document using sticky notes/comments. Once you've checked our suggested alterations and comments, you can then revise the original document before creating a new PDF.
Super Fast Editing
To make sure you get your document back in time, we offer three levels of service:
So no matter how tight your deadline may be, we have a service for you. Simply select Regular, Express, or Rapid when you upload your document.
Express and Rapid services are subject to availability. If we are unable to provide a service at the time of your upload, its icon will be grayed out in the menu above.
*For a 4,000-word document.
We Work With

Every

Major Format

Our system supports over 15 document formats, making it easy to submit content for proofreading and editing. Click on a file icon below to learn more.
Trusted by thousands of leading
institutions and businesses